by celia
We made it home safely after 2 months. That's 32 gigs in 14 states for the first ever LOVE-O-RAMA tour.
LOVE*O*RAMA personnel:
Me
, as host and emcee, and performing my acoustic vaudeville supa-funk music.
Celia
Mark Pagano
, and his Rock and Roll ballads of Truth and Intrigue, with me on bass and backing vocals, occasionally incorporating percussion in select venues.

FIRE DOG
VJ Evil Che
, tickling the visual ivories to produce some of the most mind-bending video displays of the 21st century.

SEE BOTH
Rebecca Rivas
, resident documentarian and support staff.
Author of "At Highest Risk: Maternal Health Care in the High Peruvian Andes"
and Featuring, in select venues:
Melinda Winifred Jane Tentrees
,
Big Jill Abou from St. Lou
, Herb James, Brandon Manitoba and Great Cate,
Dan Bob Huck
, Christine "Groucho" Marx, and Tom Collins!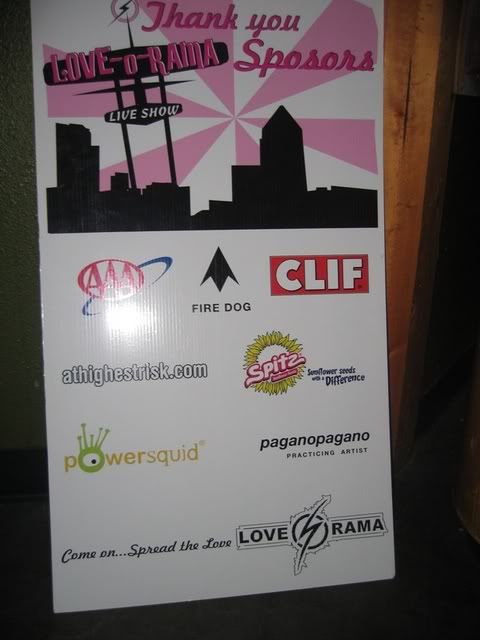 THANK YOU. Thank you. Humblest thanks. We couldn't have done it without you.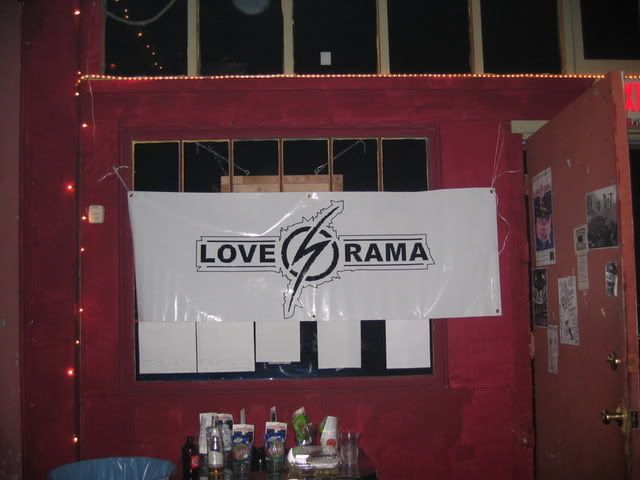 Portland, after the show.
Spitzseeds
,
New Belgium Brewery
, and
Powersquid
sponsor gifts.