by celia

Oct. 21
Kristin's House
Gallup NM

This wasn't really a "show", but it really was a LOVE-O-RAMA. Kristin and her daughter Hala greeted us with beer and food, and Hala played with each and every one of us until we were all played out. Mark sat and played a whole bunch of his classic tunes from another time, and after dinner, Rebecca showed the movie to Kristin and her guests. It was a relaxing evening at home in Gallup - thanks, Kristin! And thanks for breakfast the next morning! We left ready to take on Route 66 all the way home!

Oct. 21
The Blue Dragon
Albuquerque NM

My brother Shack suggested we talk to Norm to land this gig, because it was the "hippiest-dippiest" coffeeshop around. No better description for a perfect LOVE-O-RAMA venue. When we arrived, there was a ceremony/performance going on in the performance area, complete with tai chi and didgeridoo. We had some calzones and then Norm helped us load in. Norm was so sweet to us, and a very talented singer in the Tuvan style! He warmed up the stage, singing along with Evil Che's Mingus DVD, and then sat in for my set and FIRE DOG's! Norm was very encouraging and helpful all evening, and we look forward to visiting this community and neighborhood oriented, locally owned and operated, "closer to the hand" coffeeshop again. Thanks, Norm!

After our show, we drove up the road to our friend Peter's place, the Pinon Ecovillage, adjacent to the Pojoaque Pueblo in Santa Fe county. We spent 3 days and 3 nights with Peter and Jacque and their two lovely boys, Charlie and Oliver. The weather was perfect and we had some time to explore the area.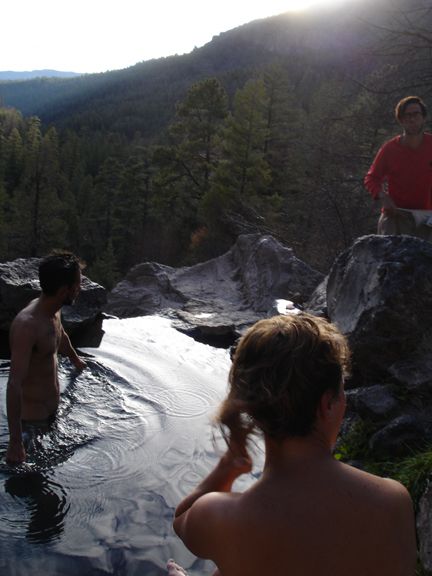 Me, Mike, and Mark in the beautiful Jemez Springs.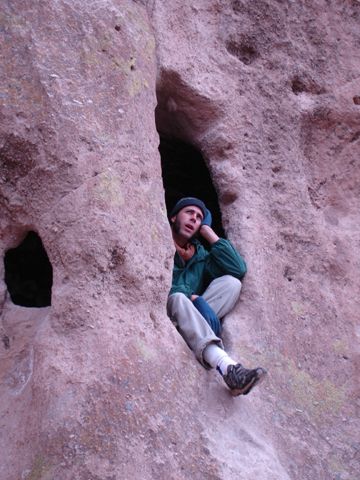 Mark in the ancient cliff dwellings of Bandelier National Monument.



The canyon at Bandelier.



Me in the Kiva.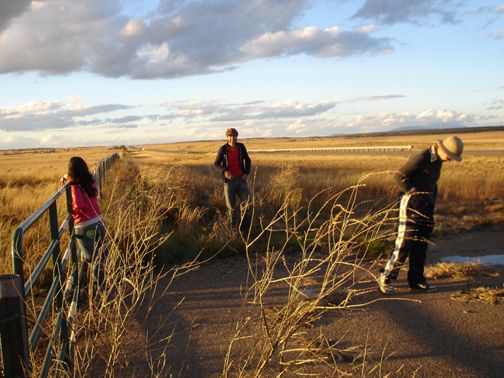 The Land of Enchantment.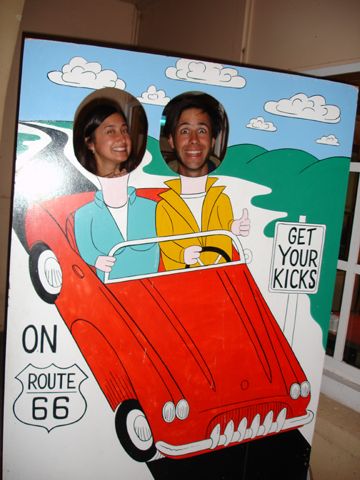 Gettin' their kicks. . .