by celia

Oct. 12
Echo Park Film Center
Los Angeles CA
We drove all day to get to LA from Santa Cruz. Once we got to town, we scoped out the venue and then headed over to our friend
Ryan
's place to chill for a bit and have some Thai food.
Jill
and Herb took a more scenic route through Big Sur, so they met us a little later. We got to the Echo Park Film Center and Paulo was cheerfully making the place ready for our show. We had a small but enthusiastic crowd for this film screening, including a bunch of young people who happened by on their way home from church! Thanks, Echo Park Film Center, and Ryan Wylie, for providing us with a soft place to land in LA!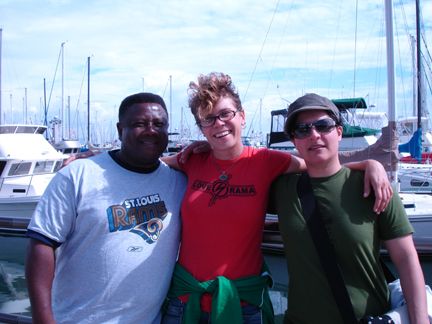 Celia's Big Rock Band, Cali-style.
We drove back up the road that night to Santa Barbara, where a kind supporter of the arts had offered to keep ALL of us for 2 nights at his fabulous mansion at
Hope Ranch
. Thanks,
Doug
and Nina Katsev and family, for this generous donation to our cause!
We spent Friday looking around Santa Barbara before hitting the
PRIVATE BEACH
, and then back to the Katsevs for a quiet night of pizza and horror movies - a much-needed break from the hustle and bustle since we emerged from the Redwoods!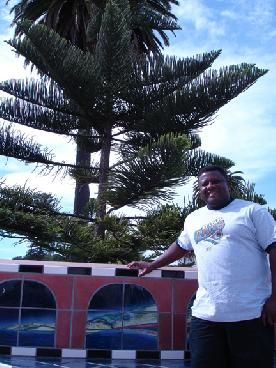 Herb in Santa Barbara.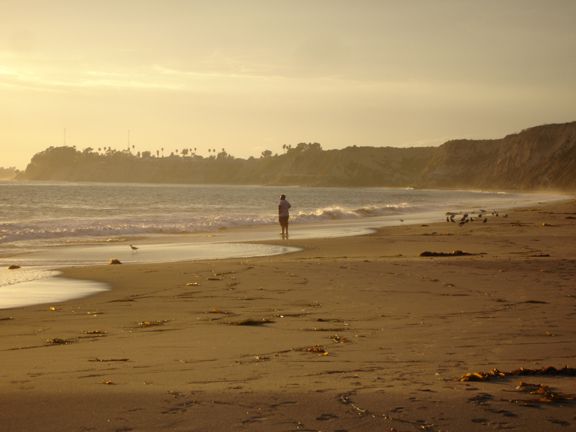 Herb enjoying the private beach.
Saturday morning, we drove back in to LA to look around this GIGANTIC city. Herb and I took a ride over to Inglewood to see some of his family while Jill and Mike cruised around Venice Beach, and Mark and Rebecca hooked up with Ryan and
Mitch
. We all met up around sunset at beautiful
Venice Beach
. This is my FAVORITE place to visit in LA. After some fun-having, Herb, Mike, Jill, and I drove on down to the
LBC
, where my friend Megan hosted us for a night on the town! What fun! LBC knows how to PARTY!
Oct. 15
Club Fais Dodo
Empowerment Works!
Bohemian Sunday
Los Angeles CA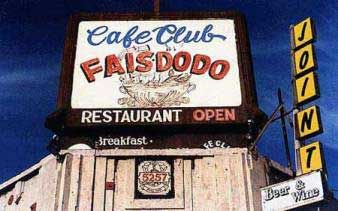 WOW! Thanks, Melanie and Cafe Fais Dodo, for having us out! What a great night!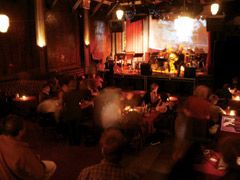 Here's the club!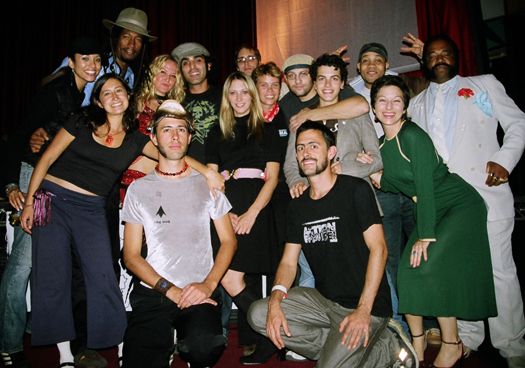 Here's the gang! We couldn't have asked for a nicer venue and a more mutually supportive situation. We loved Empowerment Works!, and they loved us! Please see the
press
page to read a letter from Melanie St. James about our collaboration at Cafe Fais Dodo. We also got to share the bill with an old friend and bandmate of mine from the Kansas days,
Melineh Kurdian
!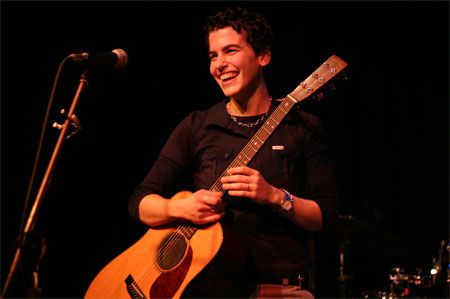 There's Melineh!