by celia

Hey All! This is Long's Peak from the Forest Canyon Overlook in Beautiful Rocky Mountain National Park!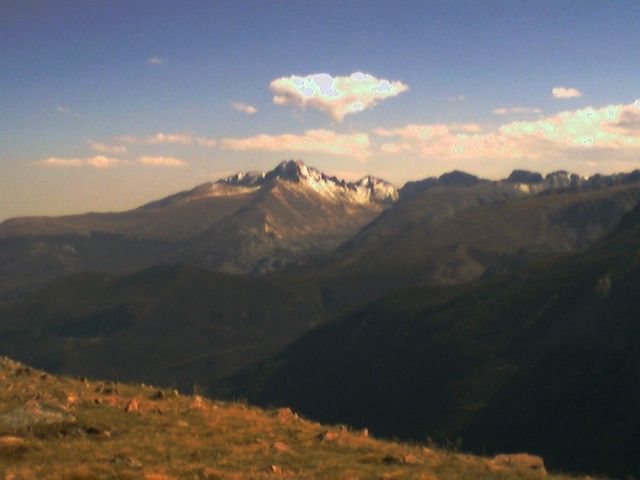 Sept. 12
Rock N Soul Cafe Boulder, CO This is an out-of-the-way gem in Boulder with great sound and really nice people. Thanks, Bobby, Sam, and Cheryl! We saw a few old friends and shared the bill with our friend Denise Barbarita and her husband Rich Kulsar on the zarb. So great to see old friends! It's a LOVE-O-RAMA!

After the show, we drove up the mountain and spent the night in Estes Park, where we spent our day off. After a delicious breakfast burrito, my friend Lisa Foster took us out for an awesome excursion. We climbed to the top of Twin Owls through the bowels of the owls. Terrific!



Thanks,Jen, at tHERe Coffeeshop on Colfax for great morning drinks and wi-fi to get up to speed on the web. And Carmen Rivas, gee whiz, thanks for spoiling us with all the great food and hospitality. T - A - C - O ! TACO!

Thursday, Sept. 14

Mercury Cafe Denver, CO WOW! The place was PACKED! What a supportive audience! We appreciate your enthusiasm and support more than you know! This place has great food and it's a super room. Thanks, Marilyn and all you Mercurians for hosting us, and to the Rivas tribe for making it such a special night! Also, so awesome to see some Jayhawks in the place! Adam Galblum and his crew of monster musicians came out to end the night, and we had a blast listening to their FINE music.


Thanks Adam, Grant, and Ian! I love Denver!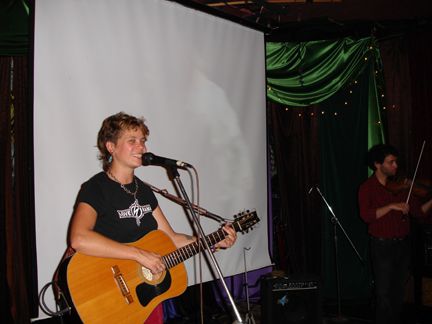 That's Adam jammin with me! Stay tuned! More to come!