by celia

Sept. 6
Lucas Schoolhouse
St. Louis MO
What can I say? This place is the best.
Final Veil
enchanted everyone with their Egyptian classical music and bellydancing, followed by fire spinning on the patio. Then the rock and roll dance party began with FIRE DOG and ended with Celia's Big Rock Band. This was a big success for us and we especially loved all the DANCING! St. Louis really sent us off in STYLE. Special thanks to Dan Jameson for his support and encouragement.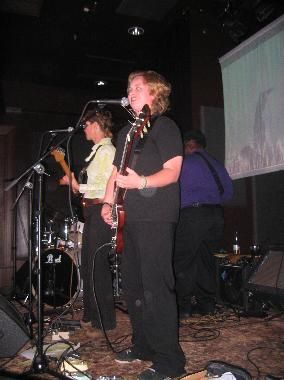 Sept. 7
The Blue Note
Columbia, MO
What an exciting day! Columbia's little gourmet winebar,
Cherry Street Artisan
, hosted us for a meet & greet in the afternoon and fed us lunch! Thanks, Luke! We met some nice Columbia folks and saw some old friends. Then the Twilight Festival was going on downtown, so after we loaded in, I passed out fliers outside between the BURN energy drink passer outers and the humane society booth. Thanks to Tamara and Ann, the bellydancers, who came out to dance and help us flier. The show featured, of course, Celia's Big Rock Band and FIREDOG, and special local guests
KIM CHI
, an electronic musical group complete with choreographed dance moves and props! I loved the Blue Note: Gigantic stage and Mike had a HUGE screen to project on and people were DANCING, which I LOVE.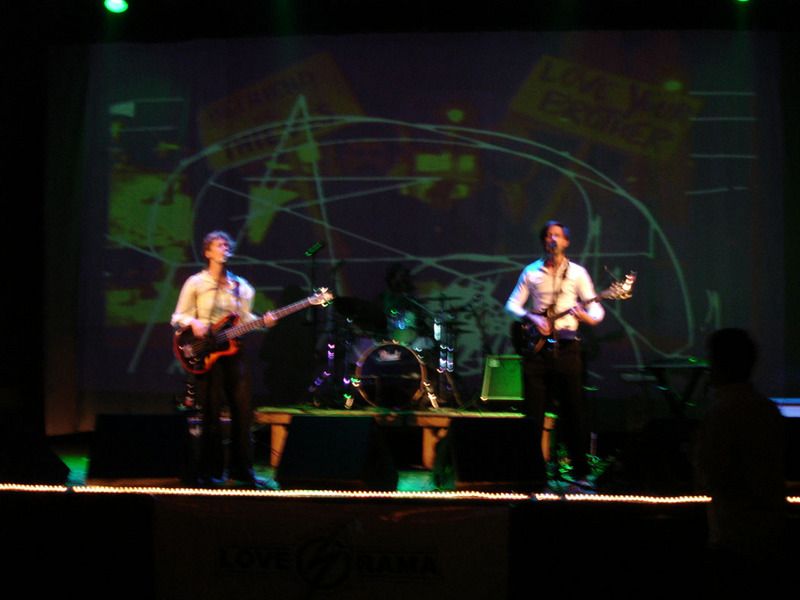 Sept. 8
Gaslight Tavern
Lawrence KS
I love playing the Gaslight. This was probably about my 5th time in the last few years. We had a nice familiar crowd in this, the home of my alma mater, and both bands sounded great despite a couple technical difficulties. Brandon Manitoba, drummer of FIRE DOG, sat in with Celia's Big Rock Band and ROCKED it - smokin, Brandon! Great to see all our old friends in Larryville. Special thanks to Anna for hosting the BBQ and the best futon in the world, and Dean for being so accommodating to my band! Also, thanks to Jeff Jackson for bringing the sound - you really saved the day! Sept. 9
The Brick
Kansas City MO I've been looking for a cool venue in Kansas City for a few years now and I finally found it! Thanks, Cherry Pyro, for taking a chance on us! We loved your place and congratulations on 7 years of rockin live music venue. The sound was GREAT (thanks, Jameson!) and the folks were really nice. They even turned on the disco ball for us. I saw lots of old friends and met some new ones - what a great night!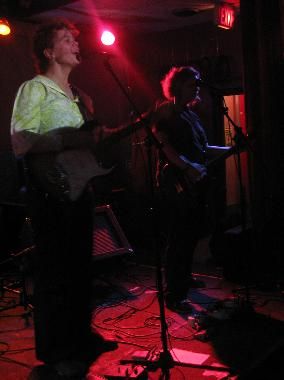 EXTRA SPECIAL THANKS to Melinda Winifred Jane Tentrees, Herb James, Tom Collins, Brandon Manitoba, Katherine, and Christine for being the best freakin road crew ever. We will miss you SO MUCH and we can't wait to see you on the west coast!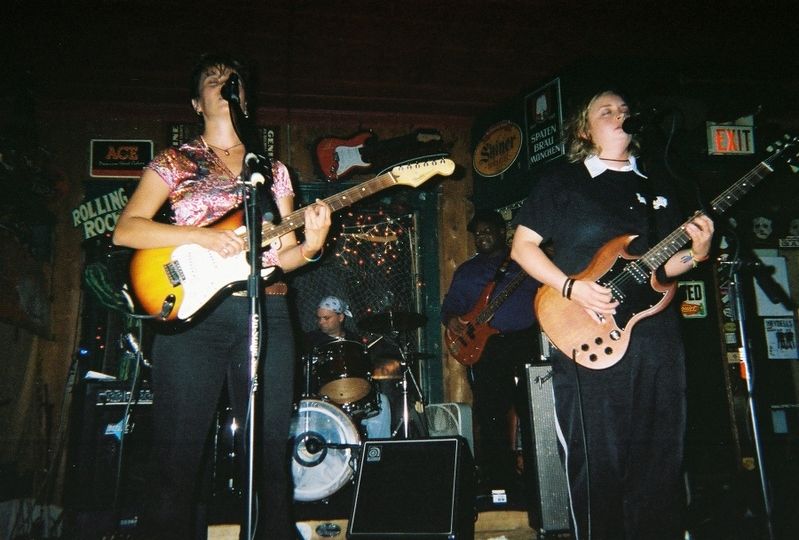 Melinda and me.