by celia

Sept. 15 and 16
Coal Creek Coffee Laramie WY

We're in the wild west now. It was 80 degrees fahrenheit when we left Denver, and we got to Laramie 2 hours later and it was about 40 degrees. We showed the movie at this great little coffeeshop right in the middle of Laramie. And Laramie is right in the middle of the valley between the Snowy Range and the Medicine Bow mountains. And there's a railroad track right beside the downtown and trains go by all day long. Saturday we tried to attend the Fat Crack Festival at Vedauwoo but it wasn't going on because six inches of snow fell that morning. Not too good for an outdoor climbing workshop. So we went back to town after a little climb and I got a nice hat to keep my ears warm.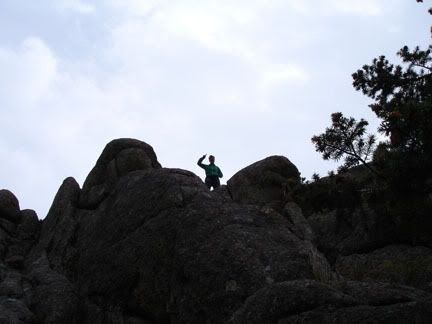 That's me on Vedauwoo.

We played music at Coal Creek that night and it was very low-key - a nice ending to our very chill(y) time in Laramie. We drove back to Fort Collins that night and arrived just in time for some New Belgium beer and a hot tub party! Thanks, Stacy and Jay! That's why I call it FORT FUN!

Sept. 17
Avogadro's Number Fort Fun, CO

Stacy and Jay made us breakfast and then we headed out to the Sustainable Living Fair to hand out some fliers and enjoy some delicious New Belgium beer. I learned a lot there and had a nice nap on a hammock. The show at Avogadro's was really special - I loved seeing my old friends. And meeting their kids! The drummer for Motorhome, John Motley, sat in with FIRE DOG and sounded AWESOME. And Mike Craft, our old friend and New Belgium ambassador to the world, played congas. Then Motorhome played a rockin set and then we loaded up the van, loaded up the van, loaded up the van. (we do this a lot.) We left in the morning and drove through WYOMING. Here are some pictures, in chronological order, of some things we saw. We stopped in Thermopolis for a soak in the hot springs and some other unusual attractions. Extra special LOVE-O-RAMA Coolness Award goes out to Jon Bushey, who put us up that night just because he's a friend of a friend. Now, THAT'S a LOVE-O-RAMA!


Here's the LOVE-O-RAMA crew at Hell's Half Acre.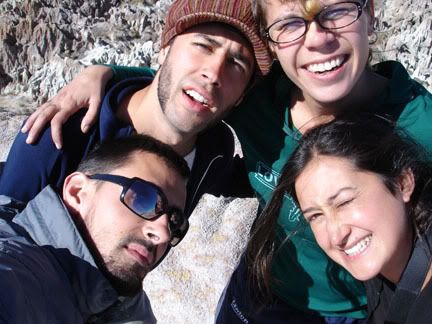 That's me at Hell's Half Acre.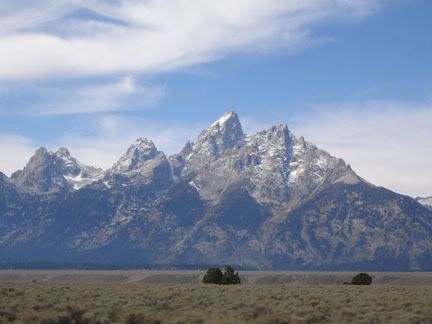 Les Trois Tetons!

Wyoming is pretty fantastic. We saw so many pronghorns. Then I woke up ON MY BIRTHDAY in Yellowstone National Park, the first National Park in the WORLD, established in 1870. We saw bison walking down the way and a coyote in the tall grass and plenty of geothermics.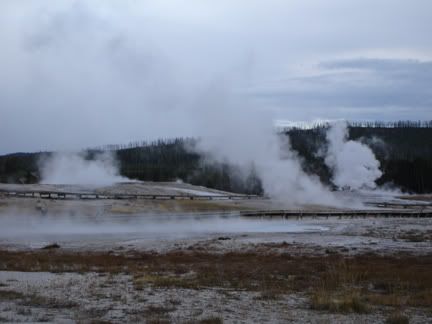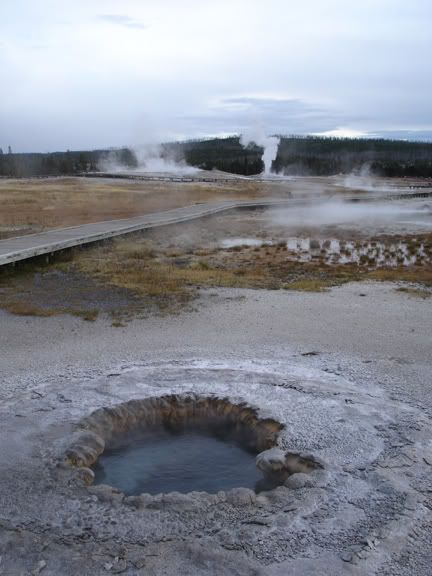 Geothermal Activity.